#1
Press Release Distribution

Service
Distribute the Right Message to the Right Audience at the Right Time through the Right Medium
We flawlessly deliver a gamut of strategies and PR campaigns for over 100+ recognized news outlets.

Professional Writers
Our core team of writers consists of the most prolific writers who have significant experience and expertise in the PR industry. We offer you the best professionals in the industry who can provide unparalleled quality of work.

SEO-Optimized Content
Our team of writers makes sure that the content is SEO optimised and attracts the media-driving traffic to your website.

Multiple Revisions
We are all about perfection. Thus, we revise the title and the content before reaching out to the reporters.

Transparent Reporting
We offer a white-label reporting system that is 100% transparent and easy to access. You can quickly check the process of the different projects through your dashboard.
How is our press release service different?
Press releases are an integral component of reputation management and brand exposure. It is one of the best ways your brand can have a voice in the industry.
We at LinkBrood help improve the authoritativeness of your brand by reaching out to the top reporters. We help you build trust, authority, and relevance in your niche by helping you get media exposure across a wide range of news publications.
We also offer you a predetermined campaign based on your requirements and present you with expert press release writers who know how to craft the perfect press release by finding the ideal news angle. Our main motto is to ensure that you get the best value for the dollars you invest by offering impressively comprehensive media coverage.
We offer you with experts who understand technology and can help you with the right media contect network and also help increase the launch.
Why Do I Need a PR Agency?
You might find a variety of vehicles that can help amplify the key messages that you want to deliver but we are here to help you deliver your messages through the top media channels that can help you protect, enhance and build your media reputation.
A leading PR agency like LinkBrood can help set the right tone for communication and help you create a broader brand awareness by using the best mass marketing strategies. We will also help you build a stronger public persona and make you the go-to-source for editors.
How does our Press Release service work?
Sign up
The first step towards getting the best press release services will be to sign up with us. You can also contact us for any queries through our registered contact details to gather the required information. 
Content creation 
We offer you a coherent content marketing strategy that interests the PR requirements. We have a team of experts who possess the skills to create content that defines your brand and meets the prospective audience's demands. 
Outreach 
Once we have created the most compelling content for your brand, we manually reach out to the top reports and multiple media outlets. We help you get featured in the most reputed media publications to improve your brand awareness.
Publish
Our extensive database of reputed journalists will ensure that the content is published in your field of interest. Once the content is published, we also allow you to keep track of the published content and make sure that it reaches out to the targeted audience. 
We are honored to have helped hundreds of entrepreneurs, indie-makers, and creators in bringing their startups in front of millions of potential customers.

What we offer
Want to go viral or raise funding or stay in the news? Our plans have you covered!
Are you a startup trying to reach out to prospective stakeholders? Then choose our wildcard plan to add an essential component to your demand marketing mix.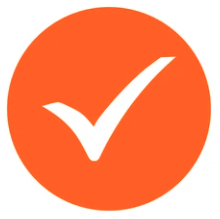 Min. 2 organic media placements
guaranteed within reputed outlets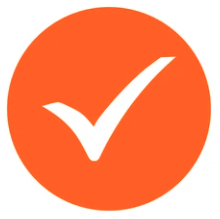 Campaign duration: 6 weeks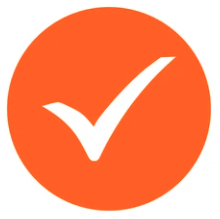 Min. 5 organic media placements guaranteed within reputed outlets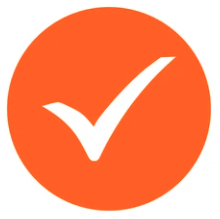 Campaign duration: 10 weeks
Get your startup featured in world-renowned media outlets such as TechCrunch, Forbes, NYT, Wall Street Journal, Wired, The Next Web, BBC, CNN, Daily Mail, ChampStory, Wheon, The Daily World, Mercurynews, Newsmax, Businessinsider etc.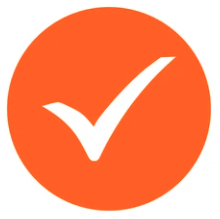 Min. 5 media placements guaranteed within world-renowned media outlets as per your target industry/region.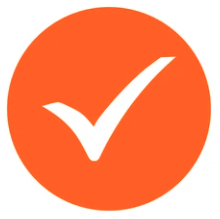 Campaign duration: 6 months
Get published on our network of over 200 influential news sites that receive 100 million visitors every month for a massive boost in exposure and search rankings.
Our articles prove that you and your brand are public figures of interest that need verification. Many of our clients use our articles to get verified on Instagram, Facebook, Twitter, and other social media platforms. Although we can't guarantee verification with this service, there is a chance that you can get verified on major social media platforms.

We will publish you to over 200 high authority news websites, including affiliates of NBC, FOX, CBS, USA Today, and many more. For a full list, click here.

Important: No explicit content can be directly linked to the article itself.
Raising or going to raise money soon on a crowdfunding platform such as Kickstarter/Indiegogo/Seedrs/StartEngine, and not sure how to spread the word about your campaign to your target audience? We have helped more than 200 project owners raise more than $10,000,000!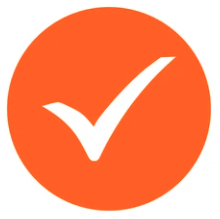 Min. 3 media placements guaranteed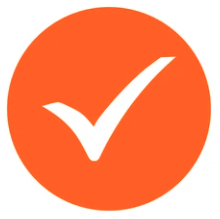 Campaign duration: As long as your crowdfunding campaign is live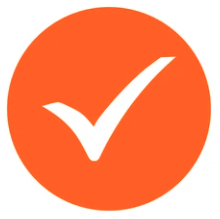 Min. 6 media placements guaranteed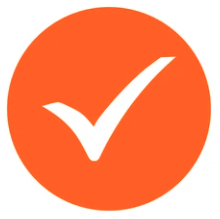 Campaign duration: As long as your crowdfunding campaign is live
Contact Us
Frequently Asked Questions
Whether you're a small business owner, an entrepreneur, a beginner or a web developer we are sure our videos will help you clear some basic concepts about backlinks.
What is meant by a press release?
A press release, also known by different names such as new release, press statement, video release, or media release is a piece of information or news that informs media as well as the general public about the recent developments of a particular organization.
In other words, it can be said that a news release is an official statement that is released in the media to deliver important information about the new developments like merging of two companies, new hires, product launches, etc to the public.
Why Consider Sending Out a Press Release in 2022?
You might be thinking why you should even bother writing a press release? Here we have mentioned some key benefits that your business can gain from writing and distributing press releases:
Increase your site's visibility by getting covered on media sites and blogs
Increase the traffic of your website
Get your company featured in the Google News
Get your site's rankings improved
Enhance your business trust and credibility
A press release of your company is not going to get featured magically on the cover of Forbes. But when things are done right, your press release can act as a powerful tool helping you to spread the word about the cool stuff your organization is doing in the world.
How can you earn valuable backlinks from the press release outreach?
Don't be tempted to write the press release just for the sake of SEO. Instead, your press release should always talk about noteworthy announcements prompting multiple media outlets to write about it. Linkbrood will guide & assist you to get qualitative press release backlinks at affordable charges.
We try to include an organic backlink in the word file containing your press release. First, we write an attractive press release and then add a qualitative backlink to it. Journalists use copy-and-paste sections of the press release which further increases your chance of getting more premium backlinks and traffic.
We try to pitch your story to influential journalists while putting the same effort as in the email pitch as you did in writing the press release. A poor-quality pitch will not prompt the journalist to even go through your press release.
One way to attract the attention of journalists to your press release is to upload it on the submission sites. Usually, these sites are scoured by journalists for their stories. We list the press release on some free and paid submission sites to make the most out of it.
Also, keep in mind that there will always be alternatives to press releases helping you to secure organic premium backlinks.
 
Does LinkBrood report on the distribution of my press release?
Yes, we provide reporting when your press release has been fully distributed. You can get the complete information from the dashboard as well.
What time does it take to distribute a press release?
By default, it usually takes 24 hours to fully distribute your press release. In case you want to distribute your press release on a specific day or time, then you can mention the same while placing the order.
How can I place my order?
We at LinkBrood, provide you with a simple and easy-to-fill form. Press releases are distributed within 24 hours by default. You just have to connect with us and we will guide you right away. 
Why should I choose LinkBrood PR Distribution?
LinkBrood PR Distribution has established itself as the leader in the press distribution arena. By accessing our service you can easily reach renowned online news networks, social sites, radio stations, search engines, and industry journals all over the nation.
What are your charges for press release backlink service?
Our company offers 4 primary packages varying according to the level of services. Our clients have the flexibility to choose any package according to their needs.
Do I need to pay extra for uploading the logo, image, or video to my press release?
No, there is no need to pay extra for such things. All you need to do is provide the link for video or image, our team will include them in your press release.
Where can I expect to see my published press release?
Based on your package, we guarantee distribution of your press release to popular search engines, blogs, radio stations, online TV stations, industry journals fitting your niche.
Does your company guarantee the time and date of the press release distributions?
No, it is not possible to provide the guarantee in advance related to the time and date when your press release will be distributed.
Will the distribution of press releases help with SEO?
Distribution of press releases helps with the faster indexing of your website from popular search engines further helping in increasing the search rankings for specific keywords.
How many words can I have in the press release?
It is better to have 400-500 words in a press release. Our team never charges extra money for the press release having a word count under 1,000.
Can I get my press release changed once distributed?
We highly recommend you to review the press release created by us and until you are satisfied with it we don't distribute your press release. Once the press release is published we can get it removed from our partner sites in return for extra charges. But it is not possible to get the press release removed from other sites.
What procedure is followed to submit a press release?
It's simple. You just have to click on the 'Order Now' button. You will see a form that you have to fill to submit your press release to our company.
What kind of contact information is required by your company to submit a new news release?
Our company requires your valid contact name, e-mail id, address, and phone number before distributing the news release.